Lococast.net Episode 15 - Interview Jason Smith about Unity
Intro
Events
Interview with Jason Smith

Jason is a developer for the Developer Experience (DX) team with
Canonical and works on the Unity desktop shell. In particualar the
launcher. We ask him how it's going, what the plans are for Natty, and what
we should be looking forward to in Natty+1.

Links Jason mentions in the interview

Books
Music
We need your help. Craig and I have spoken our concerns about what Unity means to the future of Ubuntu. Thursday March 24th, we'll be interviewing Jason Smith of Canonical who works on the Unity team. We'd like to know what you'd ask him if you got a chance.
How close are things to planned functionality for Natty?
What kind of testing is going on behind the scenes?
What types of users is Canonical targeting as the average Unity user?
Let us know what you'd like us to ask. Submit your question here in the comments or email the question to feedback@lococast.net
.
Thanks for your help!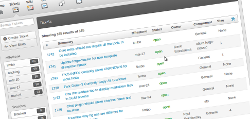 Pycon 2011 Sprints Interview: Mark Ramm from Sourceforge and Allura, the new forge
Lococast got a chance to sit down and ask Mark Ramm about the new open source project forge, Allura. They managed to get it out to the public right before PyCon and were working hard on it during the sprints at PyCon 2011. Find out what makes it unique and what they're up to.
Lococast on Location: PyCon 2011 Day 1
I'm down in Atl, GA for PyCon 2011. This is my report from Day 1 of events. Take a listen to see what's going on and we'll try to get some better notes up in the future. Big props to Craig for helping me get the audio out the next day.
Keep an eye out for reviews of day 2 & 3.
If you're down at PyCon, stop by during our open space time at 10am on Sunday where I'll be getting together with the guys of From Python Import Podcast and we'll be looking for some mini-interviews. Let the world know what they're missing by not attending PyCon.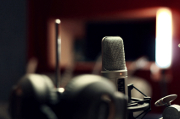 Lococast.net Episode 14 - Sitting at the same table
Intro
Events
The Banshee saga goes on and on
Books
Music
Rick's Rants Episode #6: Something for the builders
With all this focus on making desktop linux something for the mass market, is there a chance that we end up removing the great things that drew us to the platform as users/developers? Is it possible to have a product that wins with the mass market as well as the people that there building and developing things? Listen/watch the rant and let me know what you think. Do we need something different for Ubuntu users? What would an "Ubuntu Developer Edition" look like in your mind?