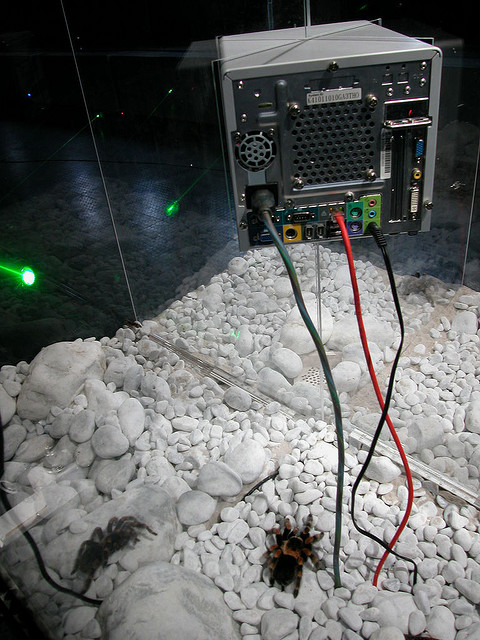 Lococast Ohio Linuxfest 2011 Inteview: Aaron Toponce
"Sherman, set the way-back machine for two months ago, when the fall colors weren't sitting upon our lawn. September should be good, right around the time when Ohio Linuxfest was occurring. Yep, that should be good. Now, be a good boy and open the doors and watch the way-back machine while I listen to these interviews."
So, insert the standard disclaimer about not getting these up in time because [life got busy | things came up | cat ate my hard drive] and accept our humble apologies for not getting these interviews up sooner.
The next interview from our adventures at Ohio Linuxfest features Aaron Toponce. Aaron sat down to talk with Rick about Aaron's presentation at Ohio Linuxfest about Password Theory and Breaking Encrypted Filesystems. Suffice to say, you might not want to leave your machine unattended near any maids anytime soon.
Special thanks to Aaron Toponce for sitting down and talking with us at Ohio Linuxfest.
Music